WallGuard & RoofGuard
Applications
Advanced Building Technology (ABT) has multiple choices of products for exterior finish, Exterior Insulation Finishing System (EIFS) and fire resistance including WallGuard and RoofGuard.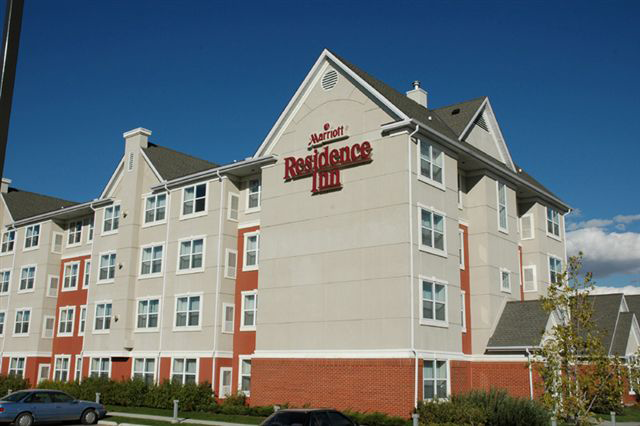 Marriott Residence Inn Alberta, Canada project utilizing WallGuard exterior stucco coating has required no maintenance and repair in the 20+ years since built.
FIRE: Rated "Non-Combustible"

Fiber Cement Board (FCB) with spray-on WallGuard & RoofGuard .16" (4 mm) coating did not support flame spread or fire penetration during 35-minute fire test reaching 2,500 F. and earned a rating of "Non-Combustible" for fire protection.
MOISTURE: 4 Year Wind-Driven Rain Test
Passed a 4-year water resistance test for wind driven rain and snow (TT-C-555B-3.3.3). The membrane is permeable (breathable) allowing interior water vapor to escape, "similar to house wraps or waterproof Gore-Tex garments." Product is resistant to fungus, mold, and mildew.
ELONGATION: Passed To 600%+ With 100% Memory Retention
Tested to 600%+ elongation at 77 F. and returns to its original dimensions with no deformation and 100% memory retention.
SOLAR: 500 Hours Exposure, No Degradation
Accelerated weathering and solar exposure after 500 hours (equivalent to 4 years) of testing, membrane showed no evidence of checking, cracking, chalking or loss of coating.
INSULATION: Adds R-4.6
Increases thermal efficiency by an additional R-4.6 to walls and roof of the structure.
WARRANTY: 20-Year
Provided by the manufacturer.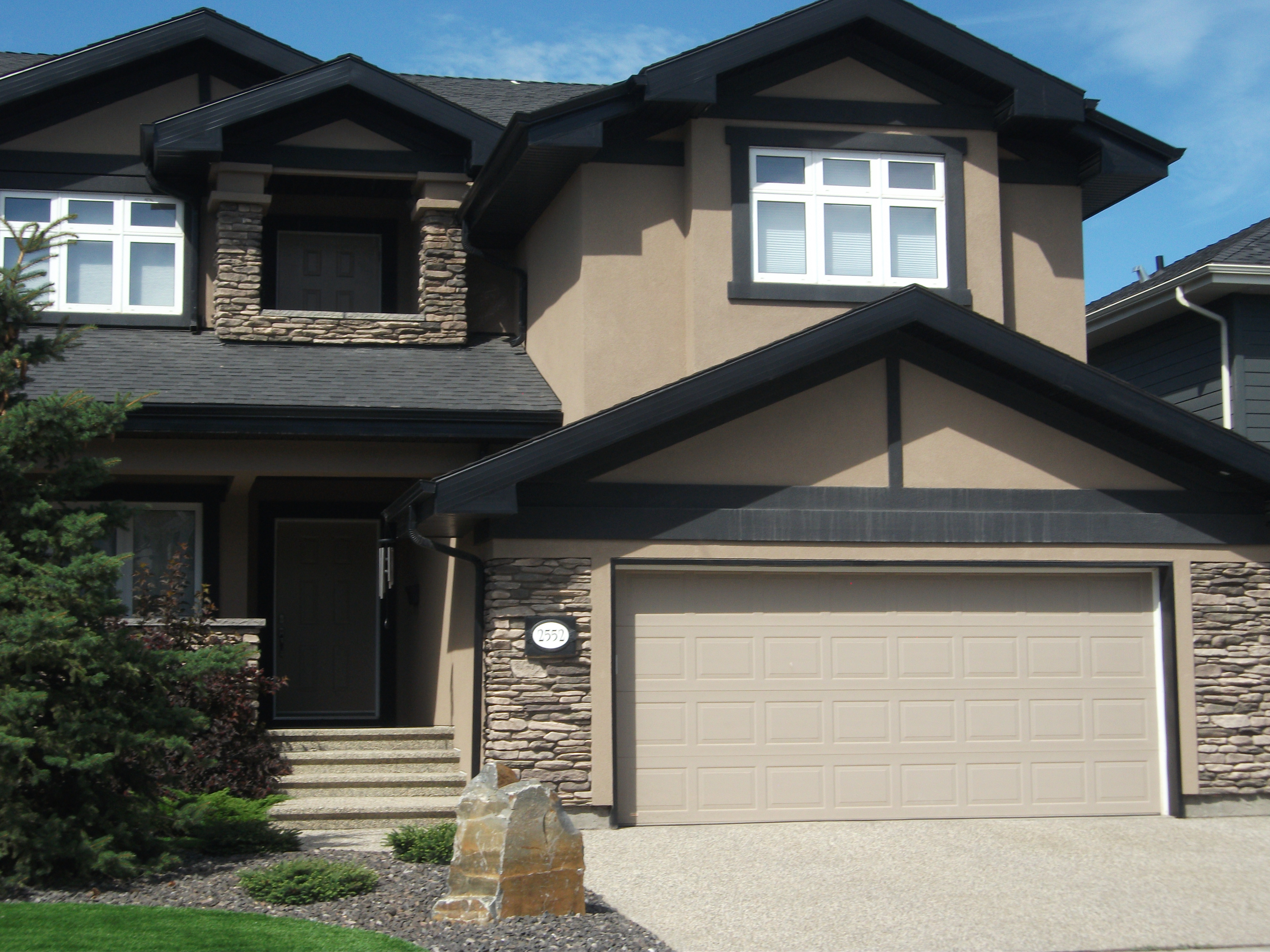 Single Family Home with Color Matched WallGuard Spray On Exterior Coating
Clean by washing off with a garden hose.
Repair any damage with paintbrush or roller application of product.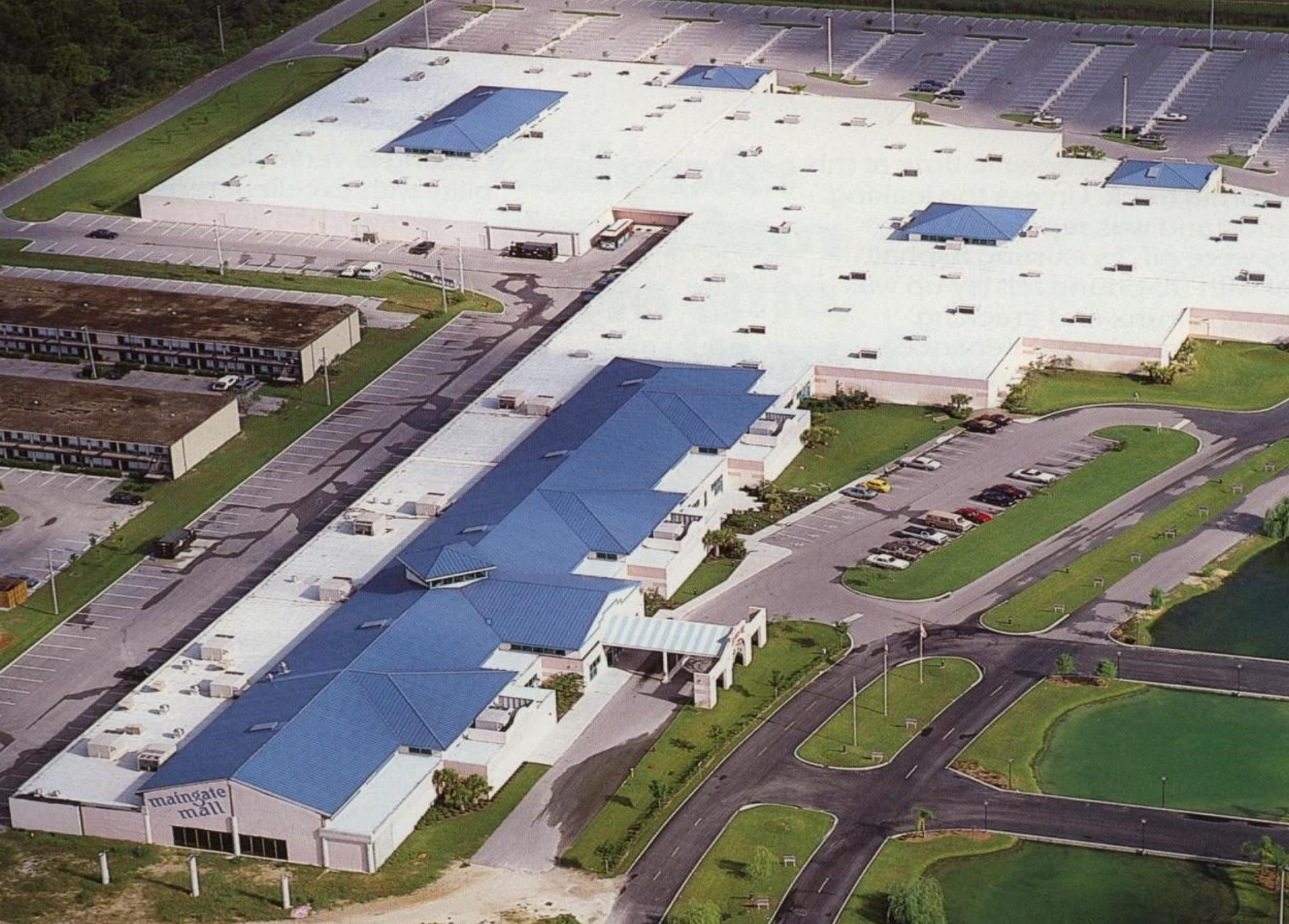 Shopping Mall in Kissimmee, Florida with white RoofGuard that is sprayed on for fast curing in 2-Hours and elastomeric for protection from heavy solar exposure, expansion and rainfall
Exterior fire protection.
WallGuard can be applied over and repair cracked stucco and roof covering.
WallGuard can be applied over EIFS (Exterior Insulated Finish Systems) where moisture has penetrated, and remediation is needed for mold and mildew.
WallGuard Fire Test that reached 2,500 F.
Fire Test Video of WallGuard Spray On Coating